E
stablished in 1977, Heliport Systems, Inc. plans, designs, and constructs heliports for hospitals, businesses, and the marine industry worldwide. For rooftops, we manufacture a modular, steel and aluminum,
Rooftop Heliport System
, complete with
Heliport Lighting
and
Heliport Foam Fire Protection
. For ships and offshore oil rigs where ultra light weight and immunity from corrosion are essential, we manufacture a prefabricated all-aluminum heliport system. Our services range from – professional site selection; compliance with aeronautics regulations; engineering design; manufacture of helidecks, heliport lighting, and heliport fire protection equipment – to turnkey construction. All services and products are fully insured.
Permanent, approved heliports at hospitals are essential for safe and efficient transport of patients. Heliport Systems, Inc. is highly experienced in working with hospitals in establishing…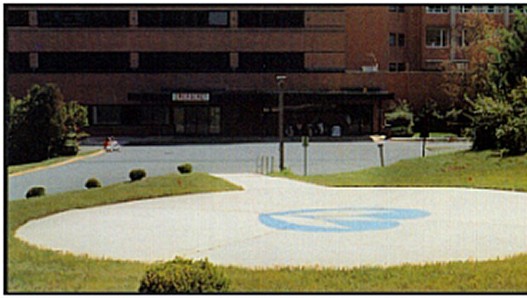 Heliport Systems, Inc. understands the business uses of helicopters and the importance of heliports to realize the point-to-point capability that only the helicopter provides…
Heliport Systems Inc. has experience dealing with the issues associated with shipborne and oil-rig based helipads and has developed a lightweight, corrosion resistant helipad that is perfectly suited…
Our services range from – professional site selection; compliance with aeronautics regulations; engineering design; manufacture of…
For rooftops, we manufacture a modular, steel and aluminum, Rooftop Heliport System, complete with Heliport Lighting and…
For ships and offshore oil rigs where ultra light weight and immunity from corrosion are essential, we manufacture a prefabricated all-aluminum…